About us
Rochdale Development Agency was established in 1993 and is dedicated to promoting Rochdale as a central investment location while continuing to support and assist existing investors.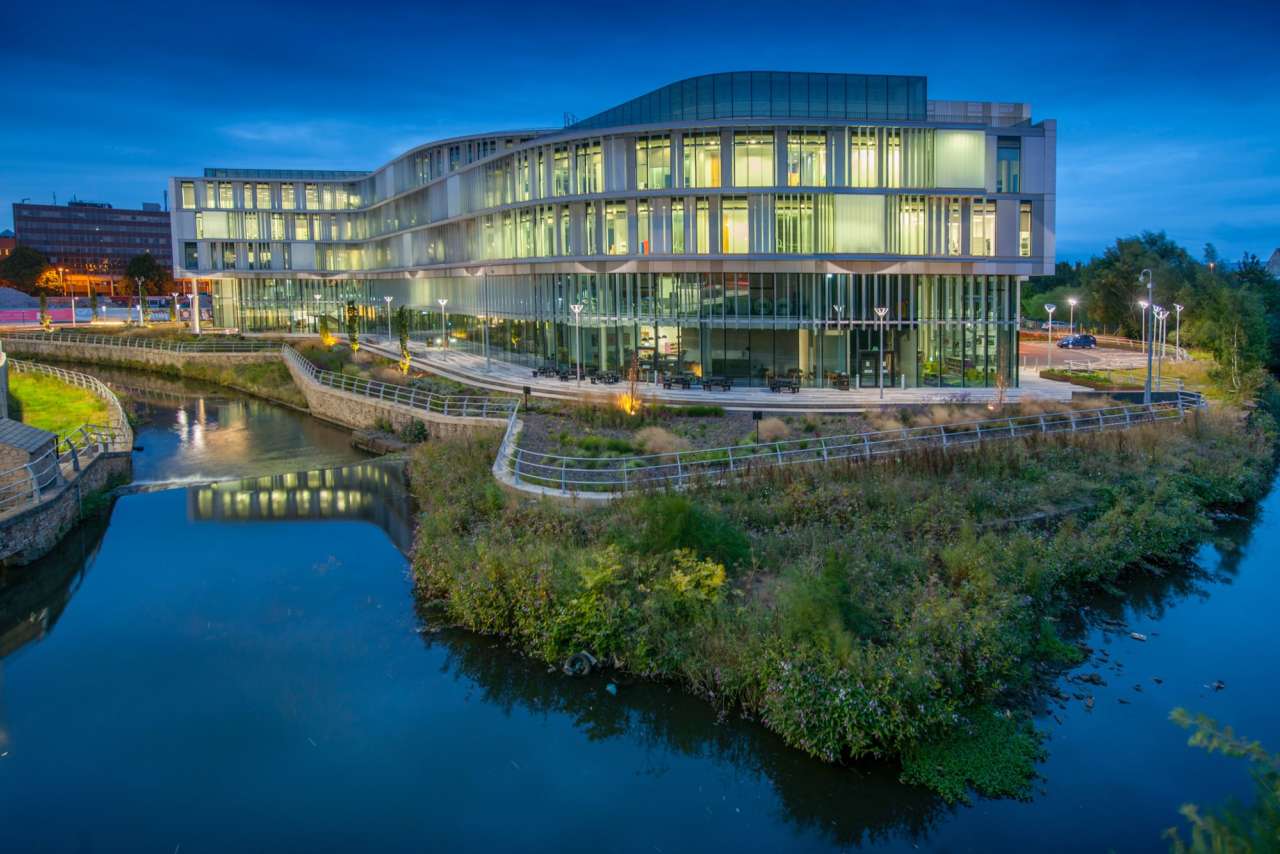 Actively encouraging and assisting investment and promoting the borough as one of the most business-friendly locations in the UK. The RDA has strong links with both the council and the commercial sector and has helped many businesses relocate to the area including Dachser, JD Sports, ASDA (Wincanton), Takeuchi and Nobilia.
To make business relocation as smooth as possible, the RDA is able to assist businesses in many areas including commercial property searches, advice and guidance on expansion and relocation, advice on financial assistance and support with recruitment and training.
There is a rapid response to all investor enquiries and we allocate is a single point of contact within the team to co-ordinate all aspects of investment enquiry.
Once a business has located to Rochdale we have a dedicated aftercare service. This ensures businesses here thrive. Research undertaken by the ONS, showed that business survival rates in Rochdale have consistently been higher than for Greater Manchester as a whole.
Heritage-led Regeneration
In Rochdale we're really proud of our history, which is why we're doing everything we can to preserve and celebrate it. Rochdale was at the heart of the industrial revolution, and it's where working men and women started a global cooperative movement that thrives to this day.
The tow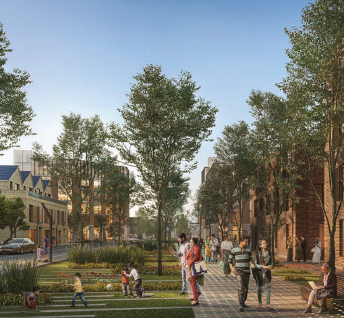 n centre is home to stunning architecture, fascinating history and - in its Grade I listed Town Hall - a building of "rare picturesque beauty."
But it's also a town centre for today, brimming with life, leisure and culture. We're regenerating the town in a number of ways. Heritage projects like the Town Hall restoration and the Drake Street Heritage Action Zone sit side by side with stunning new buildings, including the award-winning Number One Riverside and the ambitious Rochdale Riverside retail and leisure complex.
Sustainable Regeneration
We're delivering new homes, new business opportunities, and new reasons to live in our town and visit from elsewhere.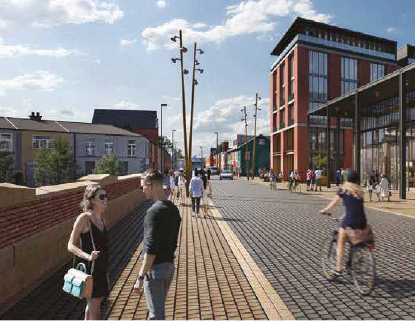 The benefits of our regeneration programmes stretch far beyond the town centre. The RDA's new rail strategy, for instance, aims to revitalise land around the borough's five railway stations; Rochdale, Castleton, Littleborough, Smithy Bridge and Mills Hill.
Continual improvement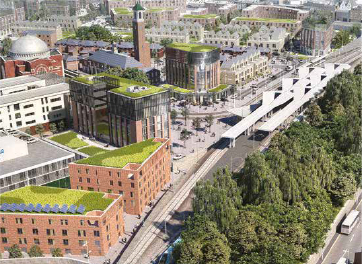 Our ambitious regeneration programme is continuing across the Borough. Many projects are already complete, including the opening of the River Roch, Number One Riverside, Metrolink in Rochdale and the Rochdale Riverside complex.
Others are currently in progress, like our plans to regenerate Heywood, Middleton and Littleborough Town Centres, restore Rochdale Town Hall, Kingsway Business Park, and the M62 Junction 19 link road development.
And many projects are still to come, including the Advanced Machinery and Productivity Institute (AMPI), Upperbanks which will deliver 240 new homes and a 146 bed hotel in Rochdale town centre, the Northern Gateway and Atom Valley Mayoral Development Zone . The ambitious Rail Corridor scheme, meanwhile, aims to create 7,000 homes and 2.5m sq ft of employment space along the rail corridor and support investment in stations and the expansion of Metrolink to Heywood and Middleton.